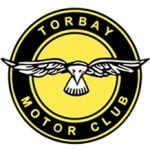 Entries are now open for the 2021 Torbay Trial, this year running on Sunday 11th April. You can download the regs below and all entries must be done via the online entry system here (this link will take you to a login page on the Torbay Motor Club website, if you do not have an account already, you will need to create one in order to be able to enter the event).
2021 Torbay Trial Regs (Cars)
2020 Torbay Trial Regs (Bikes)
"We are accepting entries for Solo Bikes, Sidecars (with passenger) and Cars (driver only – no passengers due to Motorsport UK Covid restrictions).
The start/finish venue will be at Ashcombe Woods which is just off the A380 dual carriageway approx 5 miles south of Exeter. Ashcombe will also be where the first three and last three Sections are run, only those signed-on as Competitors, Marshals or Officials, or Media will be allowed access. Toilets and a Catering Wagon will be at the start, please patronise if you can as they have lost a lot of business through the Covid period.
Entries can only be carried out Online, paper forms will not be accepted. To save coming back again later you can also SIGN-ON at the same time as entering. Please note that your entry request is NOT confirmed until the information and uploaded photos of Club Membership and ACU (bikes) or MSUK Clubman (car) licences etc have been validated.
First Bike will depart at 09:00 and last Car approx. 10:30 – 11:00. Overnight stays are not currently permitted under Covid Rules however those travelling a long distance may request a late start in the "I'd like to run with" box.
We are very much looking forward to seeing you all again.
Keith & Dave, Torbay Motor Club"
Start Venue : Grammacombe Woods, Ashcombe, Nr Exeter, EX7 0QE