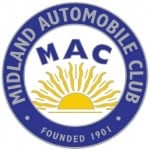 Entries are now open for the 2019 Clee Hills Trial, taking place on Sunday 20th January.
2019 Clee Hills Trial Entrypack (Cars)
2019 Clee Hills Trial Entrypack (Bikes)
"WELCOME TO THE CLEE HILLS TRIAL IN SOUTH SHROPSHIRE
After the 2018 layoff, 2019 sees our return to the fray. Original (1980) organiser Simon Woodall continues in the role of Clerk of the Course, now with both car and bike hats on.
We have a new start this year, slightly further south than before and hopefully more convenient. Being situated at "The Squirrel" pub, next door to the Ludlow Travelodge and on the same site as the Co-op Petrol Station.
We continue with our unique twin loop system that sees us all done in the mid-winter daylight. This time there is more common use of sections, meaning extra sporting enjoyment for the marshals and a consistent flow of competitors.
There will be a few more challenges for the expert drivers and riders, but also new incentives to welcome the trialling novice to our wonderful motorsport. So for those of you who know of a prospective trialler, perhaps we can entice them out onto a road based Classic Trial. About 80 miles around Wenlock Edge and the delightful Long Mynd, some old lanes and some woodland, and relatively non-damaging in our class 0 option.
For cars, the event will also run as a dual permit, with Clubmans accommodating those without a competition licence, for example MCC entrants. VSCC entrants continue to be especially welcome, giving delight to other drivers in their 'moderns', the marshals and spectators alike. We are a part of both ACTC and ASWMC championships.
For bikes, we are running on an ACU permit, and welcome any Midland Centre riders, all MCC Members, and any ACTC Club members who care to foray out into Shropshire. Trials tyres only please."
Start Venue : The Squirrel, Foldgate Lane, Ludlow, SY8 1LP