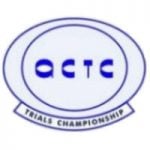 As part of the ACTC restructuring and revitalising efforts, and with a view to the future of Classic Trials, we have launched an 'ACTC on Tour' initiative.
The ACTC, represented by Chairman, Vice Chairman and Secretary are looking to meet with members of the Trialing community in their local area, to listen and hear what they have to contribute to this vital and ongoing process, and to hopefully get some input from individual competitors as to how they would like the sport to move forward into the future.
We are looking to the Clubs and their Trials members to arrange their local venue, and together we can arrange a mutually agreeable date and time to have an informal discussion and exchange of ideas.
This is an initiative to hopefully bridge the perceived 'communication gap' between the ACTC and the individuals of the Trialing community.
If you feel that your voice hasn't or isn't being heard, you could strongly lobby your Club to organise a meeting in your local area, or join in one of the meetings arranged by another Club .
Currently we have :
Stroud and District Motor Club are meeting on Sunday 13th January, 7.30pm, at Fromebridge Mill, GL2 7PD [J13, M5, start venue of Cotswold Clouds]
Hopefully this venue will also be convenient for people from the Bristol clubs and Ross and District etc.
Launceston and North Cornwall Motor Club on Thursday 28th February, with a venue in the Launceston area to be confirmed, and they are inviting other local clubs to participate.
Other Club meetings, dates and venues to be added as arranged.
Cheers
Carl