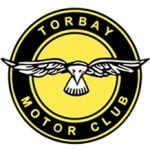 Entries are now open for the 2019 Torbay Trial, this year running on Sunday 7th April. You can download the regs and entry form below but it's much easier to use the Torbay Motor Club's online entry system at torbaymotorclub.co.uk/forms-torbay-trial
2019 Torbay Trial Entry Pack (Cars)
2019 Torbay Trial Entry Pack (Bikes)
"The Torbay Trial will run as qualifying rounds of the 2019 ACTC and the ASWMC Classic Reliability Championships on Sunday 7th April 2019, and will again cater for Car and Motorcycle Classes.
We are not sure we can promise the same snowy winter wonderland conditions as last year but you can be assured we shall make all efforts to make this an enjoyable and challenging days sport.
The Trial will start and finish at the Exeter Court Hotel, Kennford, Exeter EX6 7UX. This is easily accessible from all directions and immediately off the A38, approximately 1 mile from the end of the M5. The road route will be similar to previous years and we plan to include the popular classic hills such as John Grants Lane, Simms and Tipley as well as a couple of new sections we've found if the conditions permit.
For cars we are again running an additional Clubmans Permit for members of the 15 invited Motor Clubs which will include a relaxation of the rules in terms of wheel size and allow tyres from the ACTC 2017 Tyre List. As instigators of the of the "best performing Japanese Production Car" award we will again be offering this along with an award for the best performing Torbay car member.
This event has grown in popularity and has often reached full capacity, therefore to avoid disappointment it is recommended that you submit your entry early. If you are not planning to compete but can help to Marshal then please contact Dave Haizelden Clerk of Course – 07841 860121
The online entry system has been simplified this year so we encourage you to enter on-line at www.torbaymotorclub.co.uk where you can submit your entry and pay on-line. (If logging on for the first time you will need to follow the "Register" link in top right corner)
Keith Sanders & Dave Haizelden"
Start Venue : Exeter Court Hotel, Kennford, Exeter, EX6 7UX