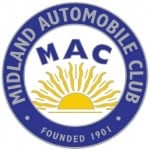 Entries are now open for the 2021 Clee Hills Trial, taking place on Sunday 24th January.
2021 Clee Hills Trial Entrypack (Cars)
2021 Clee Hills Trial Entrypack (Bikes)
"The event is open to competitors on two, three and four wheels in Classes A,B1, B2,B3, C, D, E, X 1-8, 90 and Class O.
Bikes must have lights please, all cars will be required to carry a passenger but so long as the driver is happy that the person alongside them is in their bubble there will be not further restrictions (subject to any change in Government/Motorsport UK/ACU recommendations). Details of our Covid rules will be published with the final instructions as things may well change.
The event is starting and finishing at The Squirrel (just off the A49 at Foldgate Lane, Ludlow SY8 1LP [email protected])
Accommodation will be available at the Travelodge next door. travelodge.co.uk – Search for LUDLOW, NOT Wooferton (that one is not far away, just not next door)
The 74 mile route through sunny Shropshire includes (currently) ten of our favourite hills, including the Jenny-Wind and Meadowley Wood plus a couple of new ones. There is no figure-of-eight this year, and although we welcome Class O entrants, their route is the same as the others, but just dropping some of the less suitable sections.
Signing On, and Scrutineering will be carried out electronically as per the current regulations, but we WILL have an official wandering around the carpark making random checks. Once again we will be offering the option of Shared Drives, this is NOT double-running, the car gets one score regardless of which person drives the section, rather like the drivers in long-distance sports car racing. Both drivers must be in the car throughout the event. Full regs can be seen at www.cleehillstrial.info and "paper" copies of the entry forms can be down loaded for those of your friend who do not do Internet. Updates to the entry list and news items will also be posted here as time progresses."
As this will be the first ACTC event since the reclassification of Dellows, it is worth recapping where they fit. Side-Valve cars on crossplies – Class 2; Side-Valve cars on Radials – Class 5; OHV engined Cars – Class 7.
Start Venue : The Squirrel, Foldgate Lane, Ludlow, SY8 1LP