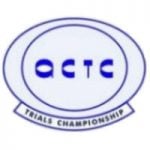 As the present ACTC Motorcycle Co-Ordinator, I have recently been asked about some discrepancies which have showed up in the supplementary regulations for bikes on some events which have regs out already for 2019.
To try and clear some points up this is how the ACTC Classic Trials Series – Rules and Regulations (Appendix B1) stand at this moment in time. This is NOT the whole appendix just some answers to the questions I have been asked.
Class A. This is for British built motorcycles, frame and engine, pre 1970.
All Classes A to C. The minimum wheelbase is 1320mm. Therefore such models as the Montessa 4Ride, Ossa Explorer and TRS XTrack are permitted in Class. The previous 1350mm wheel base rule was changed in January 2018 as technically some older but popular bikes such as the Yamaha Serrow XT225 were a tad short!
Sidecars. To comply to Class D rules sidecars must have a nose cone fitted and a seat for the passenger. If an Enduro outfit is entered minus nosecone it should be classed as Class X.
Tyres. All bikes should be using trials block pattern tyres front and rear (ACU regs TSR8). These are tyres with block tread pattern no more than 13mm deep, a spacing of no more than 9.5 mm between blocks and 13mm between rows of blocks. To easily summarise – No Enduro style tyre, especially rear, or Maxxis Trialmaxx tyres. (thank good old KTM for getting that tyre produced!) Again if a bike is presented at scrutineering running incorrect tyres, it should be classed as Class X or not permitted to compete in the case of an aggressive Enduro rear tyre! Class C (450cc +) can use Continental TKC80 and Michelin T63 tyres due to the difficulty in finding suitable rubber for the wheel rim sizes they normally run.
All of these rules can be found on the ACTC web site. To clarify these are the present rules stated for ACTC events. Effective from 1 January 2018. The ACU Trail Bike championship has variations on these regs (Wheelbase, fuel tank size and seat length).
If in the future these regulations are amended, well that's for discussion at a later date and if any club wishes any guidance for scrutineers and motorcycles please contact me and I will assist as necessary.
Chris Barham