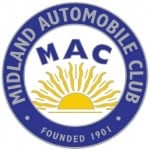 The organising team are very pleased to announce that the Clee Hills Classic Trial is back on the ACTC trialling calendar for 2016, having taken a sabbatical last time owing to a trials calendar clash.
We have taken the opportunity to respond to our post-event survey and to ring a few changes.  These begin with (pardon the pun) a new start and finish venue just north of Craven Arms, a welcoming and spacious inn that can accommodate the space needed for on-site scrutineering and trailer parking, offer morning butties by the dozen, plus meals after you finish.
The route is refreshed, featuring more tracks and less mud, yet still running the twin loop system that gets us all done in the mid-winter daylight.  There's more common use of sections, meaning more sporting enjoyment for the marshals and a consistent flow of competitors.
There will be a few more challenges for the expert drivers, but also new incentives to welcome the trialling novice to our wonderful motorsport. So for those of you who know of a prospective trialler, perhaps we can entice them out on a road based Classic Trial.  About 70 miles around Wenlock Edge and the delightful Long Mynd, some old lanes and some woodland, and relatively non-damaging in our Class 0 option for those without a comps license.
Success can come from any class: 2014's trial was won by James Shallcross (Class 1), while 2nd, 3rd and 4th overall were claimed by Classes 5, 4 and 2!
The reputation for strong organisation and spectacular Shropshire scenery remain, so we look forward to your support: please consider putting Sunday 24th January in your sporting diary, and we'll keep you updated soon through the event website www.cleehillstrial.info and this ACTC site.  Regs will be out next month.  We recognise that it's just two weeks after the Exeter, so don't worry – we offer a refund if you suffer in the Hams and have to withdraw your entry. Finally, as always, if you're unable to compete, please consider a day out marshalling instead – we do offer a prize draw!
Thanks, Adrian T-P, Clerk of the Course