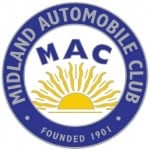 Good news, the Clee Hills Trial is back! Put 20th January 2019 in your diary.
The long-standing organising team are now bolstered by some extra willing helpers, bringing their experiences on both 2 and 4 wheels, so January's event in Shropshire is on the ACTC calendar for 2019.
Open to competitors on 2, 3 and 4 wheels, we aim to continue our track record of getting all classes well matched and equally successful whilst enjoying a great day's classic trial in the lovely Shropshire scenery.
The route will start and finish from the Squirrel Pub SY8 1LP near Ludlow, next door to an adjacent Travelodge, SY8 1LS, ample trailer parking close by at the Ludlow Park & Ride and fuel on the site too. There's room for on-site scrutineering which we hope to run both on the evening before and in the morning.
The route is refreshed, featuring more tracks and less mud, yet still running the twin loop system that gets us all done in the mid-winter daylight. Come and have (another) go at epic sections like Priors Holt 1, Hungerford, Jenny Wind and Meadowley Wood.
About 70 miles around Wenlock Edge, along the spectacular ridge of the delightful Long Mynd, some old lanes and some woodland tracks, and relatively non-damaging in our Class 0 option.
The event will run as a Dual Permit, with Clubmans accommodating those entrants without a comps license, for example MCC drivers. VSCC triallers continue to be especially welcome, bringing delight to other drivers', the marshals and spectators alike.
Further details and entry form/regulations (to follow) from the trial's upcoming website
http://cleehillstrial.info