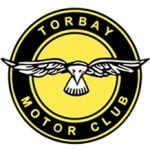 Here are the provisional results for the 2016 Torbay Trial. Overall winners were Geoff Walker (Class B1), Richard Maddern (Class D) and Craig Allen (Class 4).
Class winners :
A : Rick Lees [19]
B1 : Kathryn Martin [11]
B2 : Geoff Walker [1]
C : Matt Hawkins [51]
D : Richard Maddern [4]
1 : James Shallcross [28]
2 : Bill Bennett [22]
3 : Colin Jeffery [41]
4 : Craig Allen [19]
5 : Aaron Haizelden [26]
6 : Andrew Rippon [34]
7 : Peter Hart [46]
8 : Dean Partington [30]
"Congratulations to Greg Walker, Richard Maddern and Craig Allen who have taken the Best Overall Awards for 2 wheels, 3 wheels and 4 wheels respectively.
Hopefully there are no errors in the Results, if however you wish to protest please ensure you do this by phoning Dave on the number provided in the Result sheet by 6pm Monday 21st March 2016.
Please remember that the Marshalls are judges of fact and are always right (even when they're wrong!), however administrative errors can sometimes occur when transferring this to the Results spreadsheet.
Thank you all for supporting our event which many found to be quite tough but thoroughly enjoyable. Hopefully you will be able to make it back again next year and experience another couple of new sections that we're already working on!
Keith Sanders & Dave Haizelden (for Torbay Motor Club)"