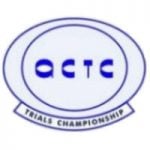 As per the latest MSUK and government guidelines, passengers from different households are permitted, but both driver and passenger must wear a face mask at ALL times when in the vehicle. Events may choose to allow drivers to run without a passenger. Further guidance should be provided in event regulations and final instructions.
As per the latest ACU guidelines, sidecars are permitted but must have crew members from the same household.
The regs for the upcoming Exmoor Clouds have been updated, allowing passengers from different households and drivers to run with or without a passenger, and accepting entries for sidecars with crew members from the same household.