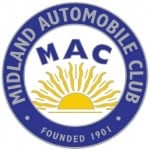 CLEE HILLS TRIAL 2018
The Midland Automobile Club much regrets that it will be unable to organise the Clee Hills Trial in January 2018.
After the success of this year's trial, especially, perhaps, for the motorcyclists who were able to compete on the trial for the first time in the event's 70-year history, it is a huge disappointment that the club is unable to put on the trial next year.
The club thanks and expresses its considerable appreciation of considerable work undertaken by the team, notably Simon Woodall, Adrian Tucker-Peake, Graham Austin, Richard Houlgate and Jonathan Toulmin, all of whom have been instrumental in organising the Clee Hills Trial for the Midland Automobile Club over the last 24 years – the only classic trial run in the Midlands.
MAC intend to run the event in January 2019.