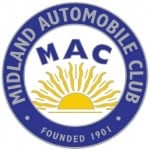 Entries are now open for the 2020 Clee Hills Trial, taking place on Sunday 19th January.
2020 Clee Hills Trial Entrypack (Cars)
2020 Clee Hills Trial Entrypack (Bikes)
"WELCOME TO THE CLEE HILLS TRIAL IN SOUTH SHROPSHIRE
2020 sees a return to what appeared to be a very popular start venue last year – The Squirrel just of the A49 at Ludlow with its Travelodge next door, and petrol available at the Co-op supermarket also next door.
2020 sees the 40th anniversary of the launch of the modern Clee Hills Trial organised by Simon Woodall and Barbara Selkirk, with both still involved in the organisation, Simon as Clerk of the Course, although he has not done all 40, he has done a lot of them. The hills remain much the same as last year, with a few tweeks to reflect criticisms of last time, plus the return of Strefford Wood for the upper classes. A few extra changes are included to make life in Class O a little easier.
Once again we welcome those on Two, Three or Four wheels with a few changes to the classes to reflect the use of more trials derived machines.
We continue with our unique twin loop system, which should ensure that all competitors can get round the course in the short January daylight. There will be a few more challenges for the expert drivers and riders, but also new incentives to welcome the trialling novice to our wonderful motorsport. So for those of you who know of a prospective trialler, perhaps we can entice them out on a road based Classic Trial. About 75 miles around Wenlock Edge and the delightful Long Mynd, some old lanes and some woodland.
Classic!"
Start Venue : The Squirrel, Foldgate Lane, Ludlow, SY8 1LP