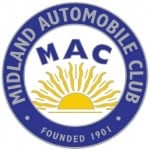 Entries are now open for the 2017 Clee Hills Trial. The event now caters for the motorcycle classes, and is offering a special reduced entry fee for novice entrants.
2017 Clee Hills Trial Entry Pack
"WELCOME TO THE CLEE HILLS TRIAL IN SOUTH SHROPSHIRE
2017 sees a new look to the event, with the introduction of classes for motorcycles. Original organiser Simon Woodall steps back into the role of Clerk of the Course, assisted by Tim Fairbrother (tbc) in the same role for the bikes.
The start returns the the Afcot Lodge on the A49 north of Craven Arms, but now with trailer parking for all in the field behind the start. After last year's monodirectional route we return to the the twin loop system that gets us all done in the mid-winter daylight. There's more common use of sections, meaning extra sporting enjoyment for the marshals and a consistent flow of competitors.
There will be a few more challenges for the expert drivers and riders, but also new incentives to welcome the trialling novice to our wonderful motorsport. So for those of you who know of a prospective trialler, perhaps we can entice them out on a road based Classic Trial. About 75 miles around Wenlock Edge and the delightful Long Mynd, some old lanes and some woodland, and relatively non-damaging in our class 0 option.
The event will also run as a dual permit, with Clubmans accommodating those without a competition licence, for example MCC entrants. VSCC entrants continue to be especially welcome, giving delight to other drivers in their 'moderns', the marshals and spectators alike.
2017 is the 70th Anniversary of the Clee Hills Trial. The 1947 event, which was run in heavy snow, features in C.A.N. May's classic book 'More Wheelspin'."