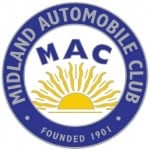 Here are the final results for the 2017 Clee Hills Trial. Notes from the organisers :
"You will find that the scores do not add across, because we operate a system called 'score relieving'. On three of the toughest hills tackled by all (Priors Holt 1, Flounders Folly, Easthope), the score for the highest climber in Class is considered to be the 'End' and all other scores in the class are reduced. Thus Dean Partington was the highest climber on Flounders Folly so his 2 is reduced to zero and all the others in his class have 2 marks deducted from their score. Dave Jackson's 7 gets reduced to 5.
Hence, if you total across the columns these three hills appear twice – once with the actual score, and one with the relieved score which is the one included in the total.
We hope you all had a good days sport, and will be back next year. We operate a system of continuous improvement, and would therefore appreciate any feedback you have."
Overall winners were Adrian Marfell (Class 6) and Roger Ashby (Class A).
Class winners :
A : Roger Ashby [9]
B1 : Carl Kiddle [37]
B2 : Glenn Morgan [10]
D : Al Lidgate [29]
0 : Tim Barrington [6]
1 : Nigel Whiten [47]
2 : Simon Price [11]
4 : Sam Holmes [5]
5 : Nick Deacon [7]
6 : Adrian Marfell [5]
7 : Dudley Sterry [20]
8 : Mike Chatwin [5]
Youtube Video :